Feeling Lucky?
Create some luck in your space using Candles and Wax Melts that excite the senses!
Scents You'll Love
Our candles and wax melts are made with 100% soy or beeswax and non-toxic oils.
We love collaborating with other businesses and creating one-of-a-kind scents! Our most popular scents are a collaboration with Convoy Road Coffee Roasters! The Relax-A-Latte line!
Every candle and wax melt is made in small batches and cured for 2 days before being set out for retail to ensure the high quality of our products!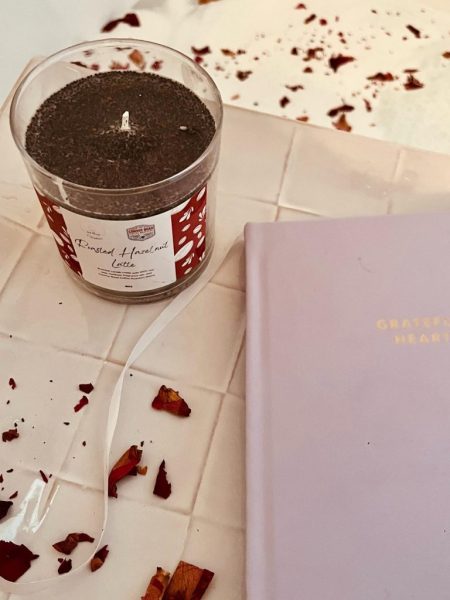 "Pet friendly and they smell absolutely amazing! each candle and wax melts are made with love!!"
– Tempest Iffland
"I use my candles when I am cleaning. It makes the space smell nice and I don't have to worry about my dog getting sick."
– Andrea Profit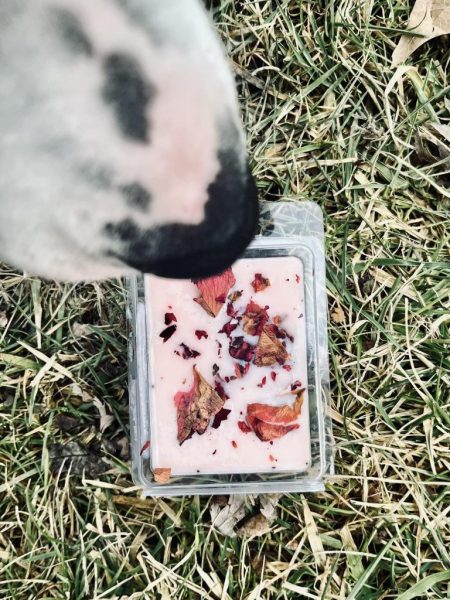 Do No Harm
"May we do no harm in the creation of home fragrances" is our mission. How do we do this?
We create with nontoxic fragrance and essential oils, therefore when burning, melting, or spritzing you are sure that it is safe to use.
We strove and achieved certification with the Leaping Bunny Program Certification. That means we are guaranteed using cruelty-free sources for our materials and processes.
Using glass jars, recycled plastic, and biodegradable glassine, our products have a low-impact on the environment. Our program to return a labeled jar for a discount helps to reuse our materials and help you save money.
Do You Want A Custom Scent?
Small businesses to weddings, I help curate and collaborate with you to perfect a custom scent for exactly what you want! Smaller minimum orders means no bulk up front. Must pay half down. Keep an eye out on Candle Making Events for your parties!